World Book Day 2023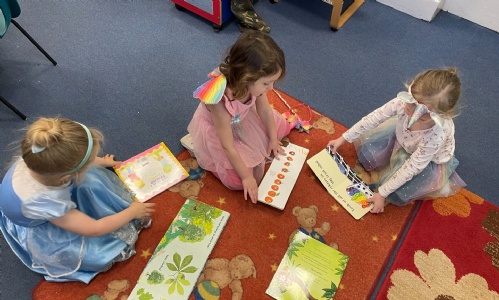 World Book Day is an annual celebration of reading and literature that takes place on the first Thursday of March. It's a day when people of all ages, from all around the world, come together to celebrate the joy of books and reading.
One such celebration took place recently at Trewidland Primary & Pre-School, where students and teachers alike got into the spirit of the day by dressing up as their favourite literary characters. The event was a huge success, with everyone enjoying the opportunity to showcase their creativity and express their love for books.
From Harry Potter to Alice in Wonderland, the costumes on display were a testament to the power of storytelling and the enduring appeal of classic literature. The children, in particular, were thrilled to see their favourite characters come to life and to share their enthusiasm for reading with their classmates.
World Book Day is an important reminder of the many benefits of reading, including improved literacy skills, increased creativity, and enhanced empathy and understanding of others. By encouraging children and adults alike to read and explore the world of books, we can help foster a love of learning that will last a lifetime.
So let's celebrate World Book Day, not just today, but every day, by making reading a part of our daily lives. Whether it's a classic novel or a new bestseller, there's a book out there for everyone. So grab a book, settle down, and let the magic of reading transport you to new worlds and new adventures.