Stay Safe in the Water: RNLI Visits Trewidland to Teach Water Safety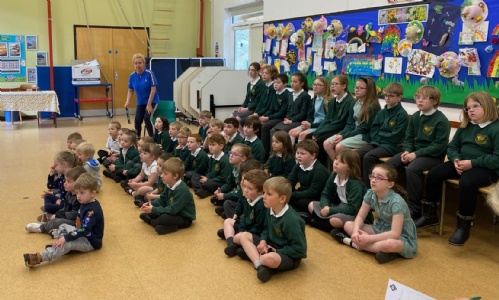 In an effort to promote water safety, the Royal National Lifeboat Institution (RNLI) recently paid a special visit to our school. The aim was to educate our children about the importance of staying safe in the water while having a great time. The visit turned out to be an incredible learning experience, leaving our students with invaluable knowledge.
The RNLI, renowned for its commendable work in keeping people safe at sea, conducted an informative session for our students. They covered various aspects of water safety, equipping the children with essential tips and guidelines to follow when enjoying aquatic activities.
The students enthusiastically absorbed the valuable information shared by the RNLI. They learned about the significance of wearing appropriate safety gear while participating in water sports, as well as understanding the potential risks associated with various water environments. The RNLI also highlighted the importance of swimming in designated areas and the need for constant vigilance when in or near water.
The interactive and engaging nature of the session made it both educational and enjoyable for the students. They actively participated in discussions, asked questions, and gained a deeper understanding of the potential dangers and necessary precautions to take while in the water.
We extend our heartfelt gratitude to the RNLI for their dedication to water safety and for taking the time to visit our school. Their expertise and commitment to keeping people safe at sea are truly commendable. The visit left a lasting impression on our students, equipping them with vital knowledge that will serve them well throughout their lives.
In conclusion, it is essential for everyone, young and old, to be aware of water safety measures. By equipping our children with the necessary knowledge and skills, we can ensure their safety and enjoyment in the water. The visit from the RNLI was an invaluable opportunity for our students to learn and grow, and we are immensely grateful for their informative and fun-filled session.