Children's Mental Health Week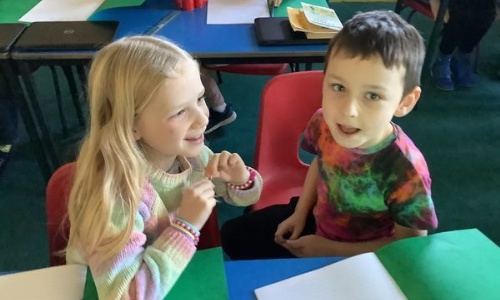 Children in Farthing Wood class enjoying their Sunshine Day this week; wearing bright and bold colours whilst focusing on the message of 'Let's Connect' - this is all about encouraging children to explore how they can cultivate meaningful connections in their lives to support their mental health and well-being.
Connecting healthily with others is a key part of living a fulfilling life and feeling loved, cared for and safe. Some of their beautiful work has been displayed in the school hall alongside the Art Exhibition.