Botanical Exploration at Hundred Acre Wood: Children Dive into the World of Plants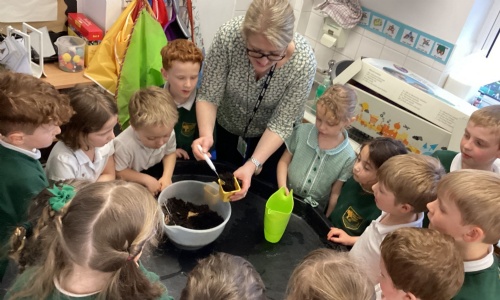 The children of Hundred Acre Wood have had a thrilling time delved into the captivating realm of plants, engaging in an immersive learning experience.
The hands-on activity involved planting cress, a quick-growing plant that is perfect for introducing children to the joys of gardening. Armed with small pots, soil, and cress seeds, the children eagerly embarked on their botanical journey. They learned about the basic requirements for plant growth, such as water, sunlight, and nutrients.
Witnessing the magic of germination firsthand, the children patiently watered their pots, carefully placing them in sunny spots to provide the necessary warmth and light. As the days passed, a sense of anticipation filled the air, and the young gardeners eagerly monitored their pots, waiting for the first signs of life.
In Hundred Acre Wood, this immersive botanical exploration has been a resounding success. Through the simple act of planting cress, the children have not only deepened their understanding of plants but have also cultivated a love for nature. This experience will undoubtedly sow the seeds of scientific curiosity, nurturing future generations of scientists, environmentalists, and nature enthusiasts.