Art Exhibition 2023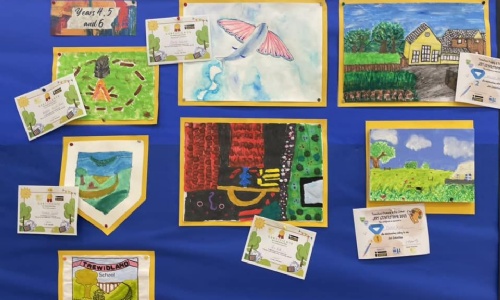 Thank you to all the families that came along to support our Art Exhibition this afternoon.
Children and parents enjoyed exploring the gallery showcasing our pupils' amazing artwork!
We gave out over 100 certificates for the 5 different categories: Sculpture, Pencil Drawing, Painting, Photography, & Collage.
Congratulations to Chloe, Lily & Jacob for winning their age categories & thank you to the PTA for your wonderful cake sale & support!